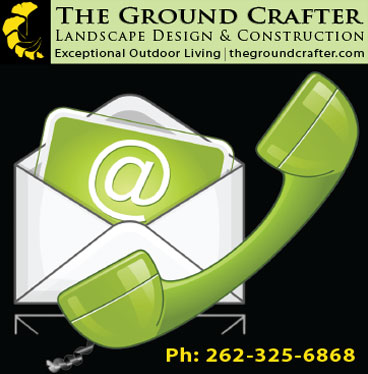 Step #1: Contact Us.
Then, we meet on site and discuss your likes, dislikes, and problem areas.
In our time handling client projects, this is the hardest step to take. Folks are worried about the price and time investment to make their project a reality, but with The Ground Crafter, we try to make this process stress-free and fun. Our site visit and consultation is absolutely free, so there's no reason you shouldn't reach out to see how The Ground Crafter can help you on your project.
Past Ground Crafter clients were just like you – looking for help on improving their home and yard. We are here to provide that assistance.
"I like this picture I saw on The Ground Crafter website and feel that it represents the kind of landscaping I want."

"We just don't have the time or desire to maintain a bunch of landscape beds. Please keep this in mind when you're designing..."

"...when it rains, the back yard floods and we would like our downspouts to drain the water away from the house"